Posted:
June 22nd, 2021 |
Author:
psps206
|
Filed under:
General
|
Comments Off

on Support Isaiah Willoughby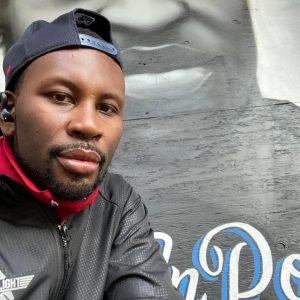 Isaiah Willoughby was arrested summer of 2020 and charged for an attempted arson of the Seattle Police Department East Precinct during CHAZ/CHOP. We have been supporting Isaiah since his arrest. Isaiah was roommates with Manuel Ellis when Ellis was murdered by Tacoma Police on March 3rd, 2020. Isaiah pled guilty to conspiracy to commit arson in early June 2021, a federal charge, and his sentencing hearing is in October 2021. Isaiah has been in federal prison since his arrest, and could use some pen-pals.
About Isaiah, in his own words:
My interests are enjoying Seahawks games, watching them at the Stadium, and throwing nightlife events at local venues. I am a Seattle native, I own my entertainment company called Z-Zae Entertainment with which I produce live music events. I am also the executive director of a lifestyle fashion brand called Sneakerwarz based out of Seattle. I got involved in the Black Lives Matter movement because I believe I can make a difference. I ran for Seattle City Council District 1 position in 2019. I feel like we as ordinary citizens must solve this inhumane treatment of our people. My vision for the world is that we use Nonviolent Conflict Resolution through Civil Litigation to receive our just compensation, that is my solution to the current civil rights violations we are subjected to in America. This country is a capitalist society which we can use to our benefit. If you punish those that deliberately violate civil liberties on a daily basis in a way that results in financial compensation to the victim through the courts, I believe they will stop immediately upon realization that civil liberty violations end up profiting their victims.
Write to Isaiah below:
Isaiah Thomas Willoughby
#49960-086
FDC SeaTac
PO Box 13900
Seattle, WA 98198
Isaiah's birthday is June 28th.
---